Coaching and mentoring – contrasts, comparisons and cooperations
Posted on:

16 Oct 2023

The terms coaching and mentoring are frequently used interchangeably, especially by non-coaches. While most coaches understand the main distinction between the two disciplines, few have the scope of understanding required to identify which context requires which kind of intervention.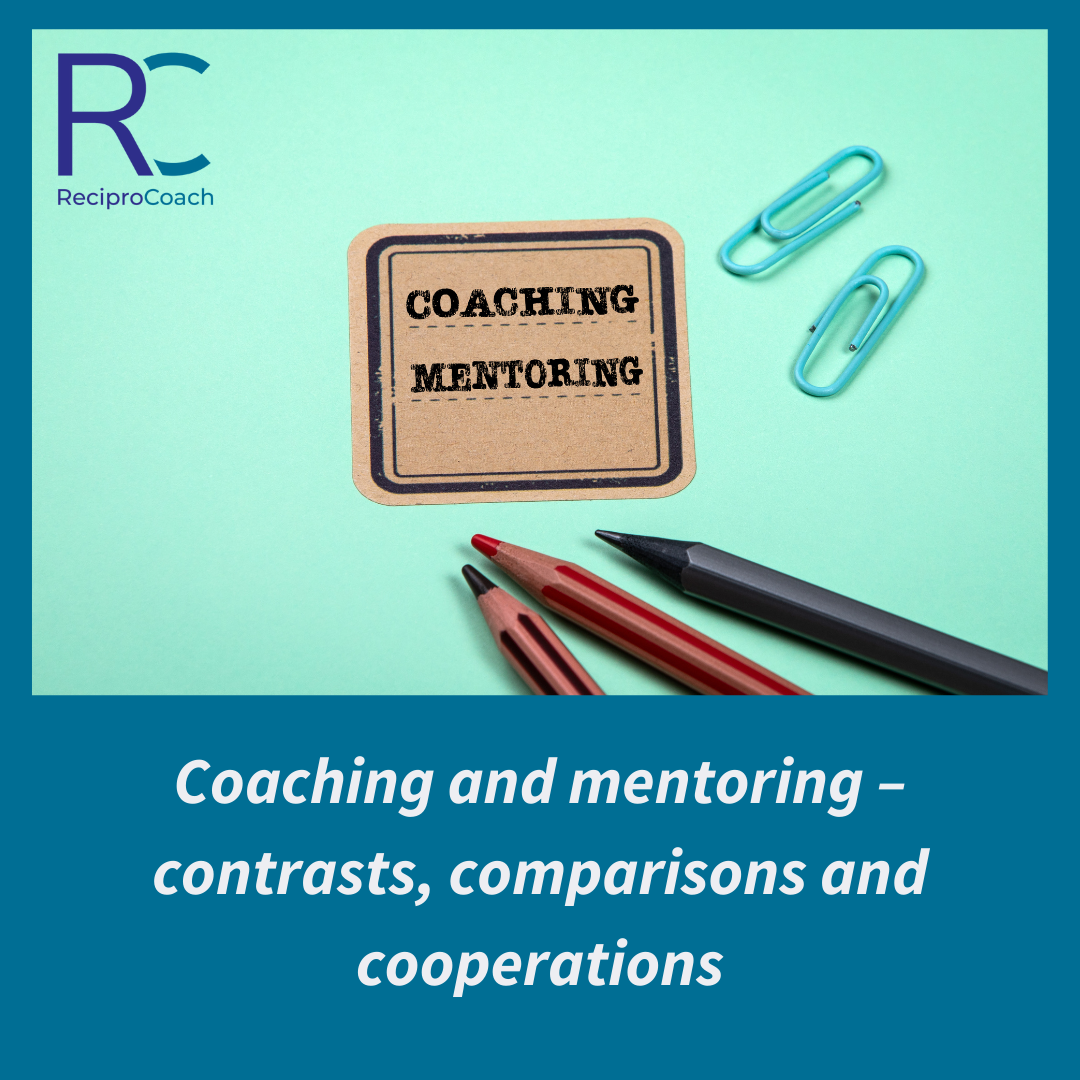 This issue of Coaching Research in Practice highlights a research paper that challenges the accepted distinctions between coaching and mentoring and seeks to recognize the interconnectedness of the two instead. It provides a concise summary of the contrasting behaviors traditionally associated with each discipline, compares one intervention to the other and suggests cooperation between the two. It gives coaches a deeper understanding of coaching and mentoring, as distinct and complementary processes, and puts them in a better position to help dispel confusion, clarify expectations and choose the most suitable behaviors for any given context.
Be quick! This issue of Coaching Research in Practice is freely accessible to all ReciproCoach members for one week. Thereafter, this article, like all other past issues of Coaching Research in Practice, will require a paid subscription to read. Most paid ReciproCoach memberships include full access to the Coaching Research in Practice library.
Read full article here: https://reciprocoach.com/coaching-research#!#174
Written by Kerryn Griffiths, PhD, PCC and Global ReciproCoach Coordinator
Not yet a member?

Already a member?